Public Technology Classes
The Berkeley County Library System is happy to provide our customers with free technology classes. From learning about the library's digital resources to Microsoft basics and social media skills; our technology department is here to help you develop your skills.
We do recommend you register for classes to reserve your seat and advise our tech team how many computer stations to set up for the class. Stop by your local library or click the link below. Please be sure to fill in the required fields and check the workshop(s) you are interested in attending. Computers are provided on a first-come, first-served basis. Customers are permitted to bring their own personal devices, free WiFi is available at all library branches.
Register for Fall 2017 Classes
Nov
20
Mon
Introduction to Office 2013 @ Moncks Corner Library

@ Moncks Corner Library
Nov 20 @ 3:30 pm – 5:00 pm
Nov
29
Wed
Tech Time @ Sangaree Library

@ Sangaree Library
Nov 29 @ 4:00 pm – 5:00 pm
Need help with your personal devices? Interested in trying out digital library resources? Stop by Tech Time for free one-on-one help!
Please note: this is an open session, and is first-come-first-served. Your patience is appreciated.
Please feel free to bring your personal devices.
Register here! www.surveymonkey.com/r/7KFSLPH
Nov
30
Thu
The E-Library @ Hanahan Library

@ Hanahan Library
Nov 30 @ 3:30 pm – 5:00 pm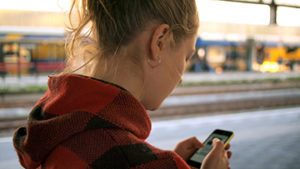 Learn more about how to access FREE ebooks, audiobooks, magazines, movies, and more wherever you are! Please feel free to bring your personal devices. Register here! berkeleylibrarysc.org/technology-classes/