Speaker: Jennifer Gossett, Owner of Noteworthy Music Therapy
Monday, June 6th | 6:30 pm | Moncks Corner Library
Jennifer Gossett offers Music Therapy services for children with special needs and their families targeted to client-specific goals in a variety of domains: Language development,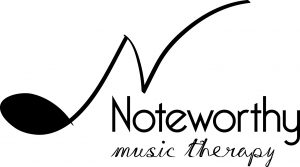 social skills, fine and gross motor skills, development of coping skills and relaxation strategies, and many others.
Find out more about Noteworthy Music Therapy on Facebook.
Speaker: Adrienne Troy-Frazier, Executive Director of Berkeley County First Steps
Saturday, June 11th | 2:00 pm | Moncks Corner Library
Adrienne Troy-Frazier is the executive director of Berkeley County First Steps, a non-profit organization that prepares young children for learning. She has served the field of early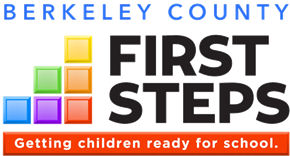 childhood for more than 20 years in various positions, including preschool teacher, education coordinator, director, mentor, and trainer as well as a non-federal reviewer for various federal agencies, including the Office of Head Start.
Before joining Berkeley County First Steps, Ms. Troy-Frazier was the program administrator for more than a decade at Easter Seals Metropolitan Chicago. During Ms. Troy-Frazier's tenure, her programs gained dual accreditation from NAEYC and CARF. Concurrently, Ms. Troy-Frazier was as a professional mentor and trainer for National Louis University, McCormick Center for Early Childhood Leadership in Chicago, where she provided support to early care and non-for-profit directors and staff in the area of leadership development.
Prior to relocating to South Carolina in 2012, Ms. Troy-Frazier served as chair of the Chicago Foundation for Women, African American Leadership Council, and she co-chaired the Chicago ADORE (A Day of Recognition for Parents of Children with Disabilities) Committee. In 2010, Illinois Secretary of State, Michelle Sadler, appointed Ms. Troy-Frazer as co-chair of the Illinois Department of Human Services, Child Care Collaboration Committee.
Since moving to Charleston, Ms. Troy-Frazier has become a volunteer with The Junior League of Charleston and the Charleston Area Justice Ministry. She also serves on the
board for the YWCA of Greater Charleston. As a former foster child, who was diagnosed early in life with Cerebral Palsy, Ms. Troy-Frazier commits much of her personal time to volunteerism in serving children with special needs. She is also the proud parent of a young adult with a disability.