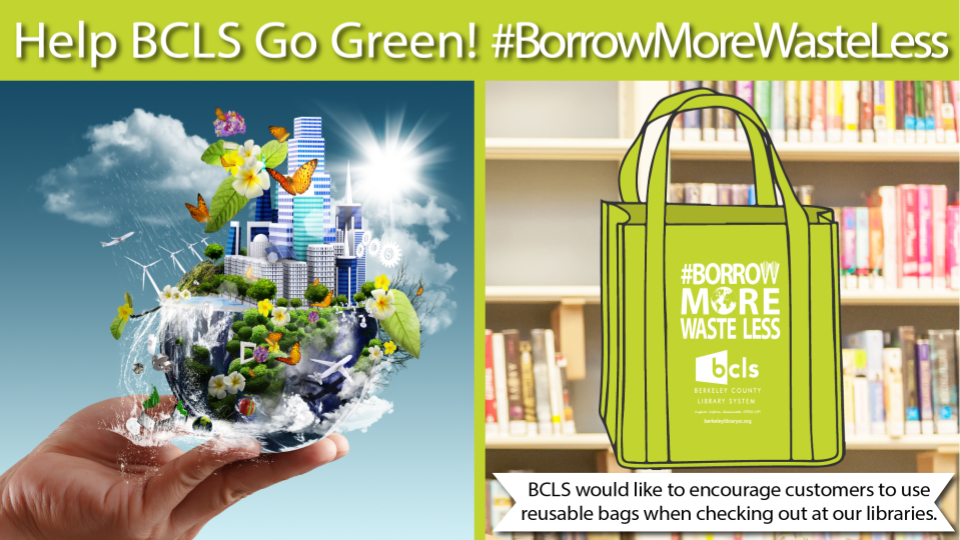 A "Green" Project with the Berkeley County Library System to REDUCE plastic bag use, EDUCATE environmental matters and the available services in our community, and ENCOURAGE reduced waste and a mindset for recycling and reusing.
Berkeley County Library System is excited to announce a new "Go Green" initiative for our customers and the communities we serve titled #BorrowMoreWasteLess. In this initiative, we will remove all plastic bags from our library branches and will coordinate a series of programs to educate the community on environmental matters and the available environmental services in Berkeley County. We hope these efforts will encourage a mindset for recycling, reusing, and reducing waste. April 22 is Earth Day. We thought this would be the perfect time to launch this initiative by giving a free reusable bag to our customers and offering the first round of educational programs.
Daniel Island Library: Beezie Fleming, the Bee Lady from Berkeley Conservation District, will visit the library to talk about bees and their troubles.
Goose Creek Library: Recycled bookmarks; Recycling program/event for Goose Creek area homeschool group.
Hanahan Library: Butterfly themed crafts using recycled materials for our Earth Day event on April 19, 4-5 p.m.
Moncks Corner Library: Dr. Smith and Mrs. Sweet will talk about plants and herbs.
Mobile Library: A craft and/or story time for Monday, April 23rd at Marrington Elementary on the Naval Weapons Station themed around Mother Earth and Earth Day. They will also give customers "Crafts-in-a-Bag" that reflect a positive Earth Day message such as making caterpillars from craft pom poms and clothespins and painting small craft birdhouses.
St. Stephen: A visit with from Lowcountry Raptors on Wednesday, April 4th at 11 am. This fun and educational program is for the whole family and offers a unique opportunity to see the birds up close and personal.
Sangaree library: Turtle Craft. On 4/25, from 2:30 pm – 3:30 pm, the Sangaree library will have a program using recycled materials, egg cartons, to create "Egg carton Turtles", and focus on turtle conservation efforts such as "Lights Out".
Environmental Programs at Your Library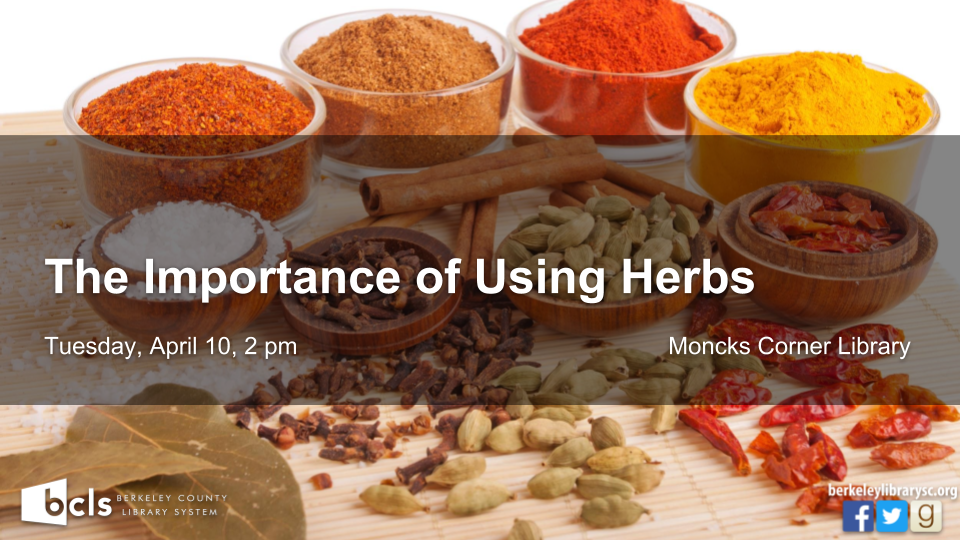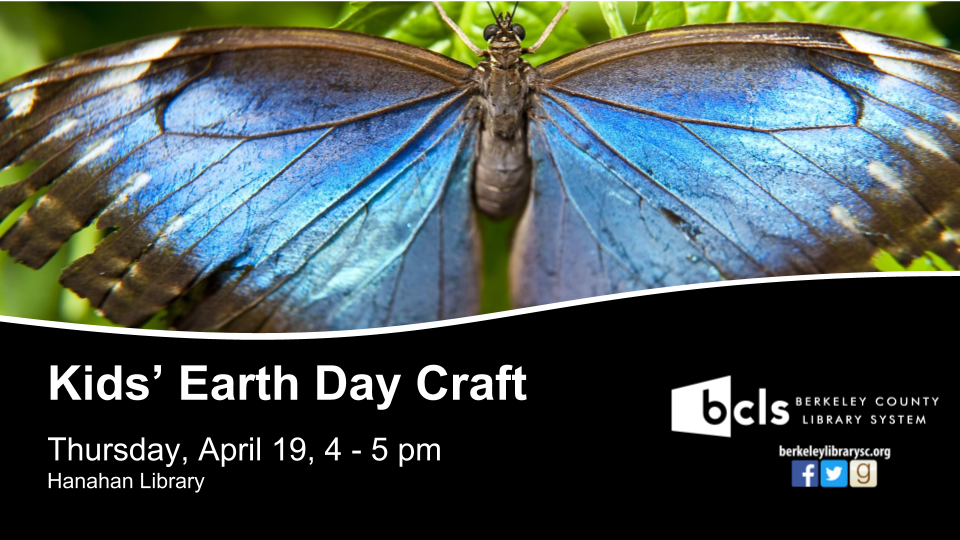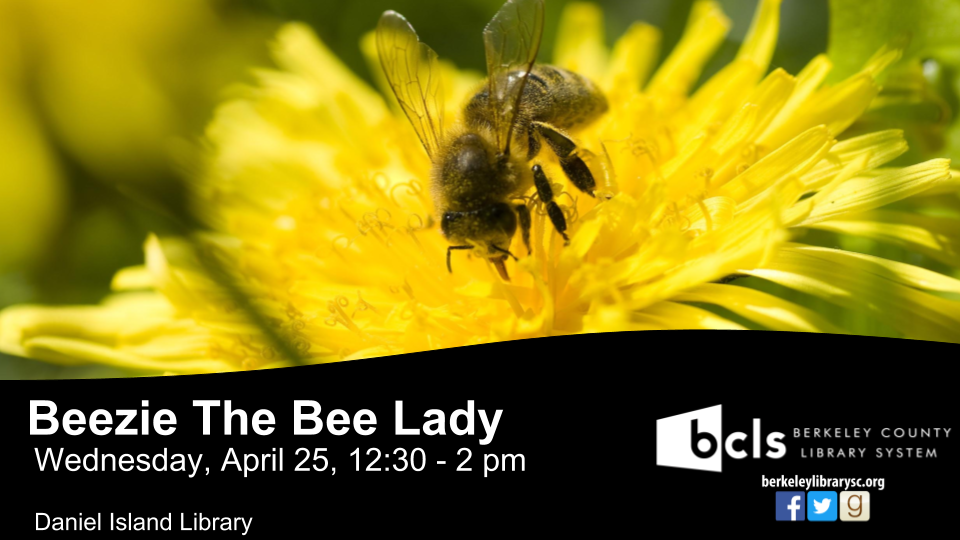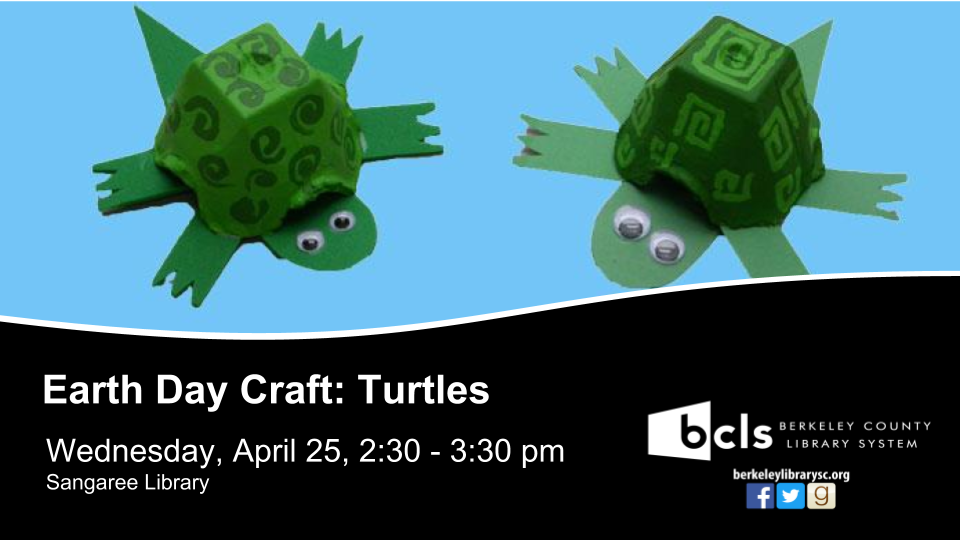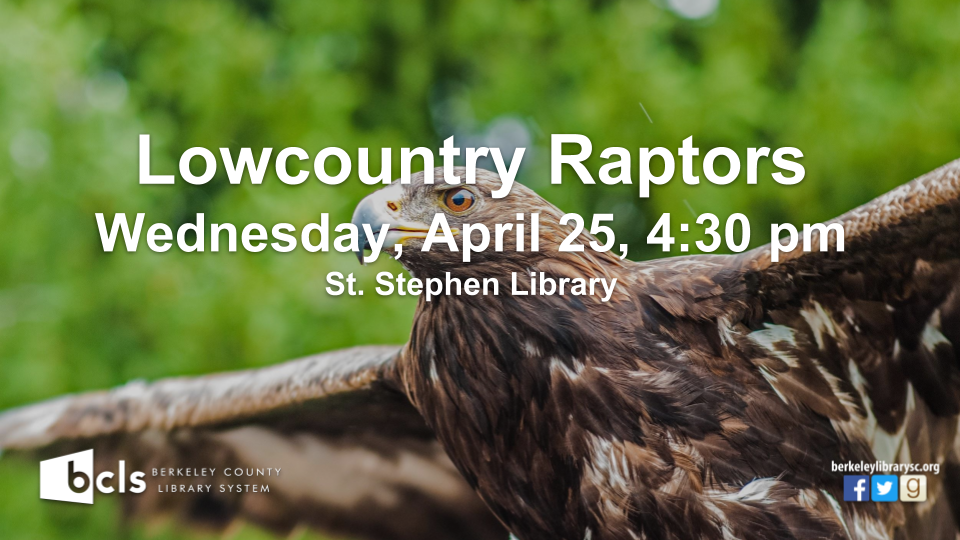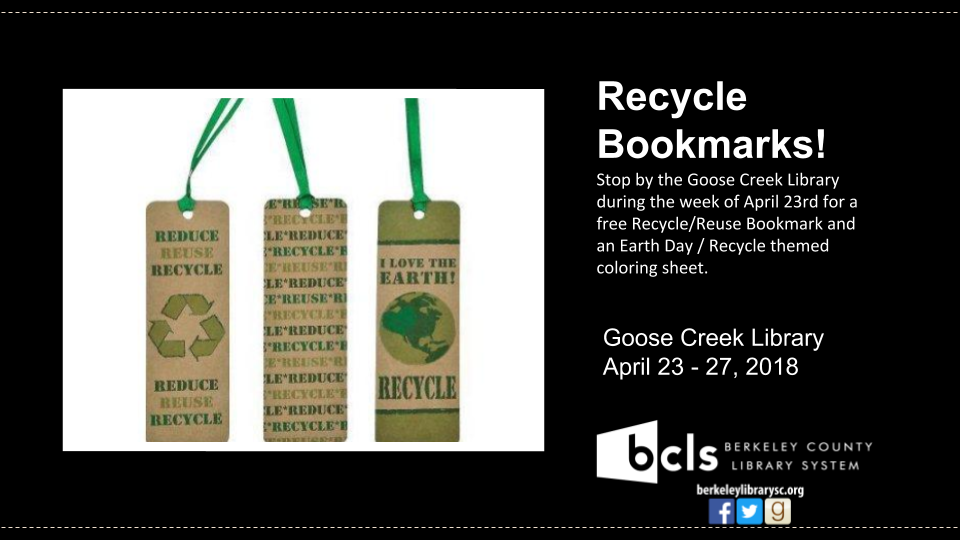 Sponsors and Community Supporters