Written by Kristen Lanier, Marketing/PR Coordinator for BCLS and mother of a 3rd grader
Earlier this school year I had the pleasure of attending a parent information seminar at my son's school to learn more about the recently passed Reading By 3rd Initiative for the state of South Carolina. Essentially, we were informed that our 3rd grader would have to take a 3-hour written exam in May this school year to measure their reading level and the scores on this test would determine if the student needs to repeat the 3rd grade. Scary thought! My 3rd grader can barely sit still for 1 hour and you want him to take a 3-hour written exam! While at this seminar we were also given the results of the first two reading tests our child had completed this school year. I was shocked to see my son had scored right at the reading level for this grade leaving little-to-no wiggle room. He has always scored high in reading and has a high B and low A in this English classes, so again, I was shocked and concerned at his score thinking, "We need to jump on this now!"
Since I work for the library, I knew of Lexile(R), the new method SC is using to measure reading. This new method had been discussed around my office for months. We, BCLS, even worked to incorporate Lexile Levels in our catalog to make it easier for parents and students to search and find books for their level. For those like myself, who see the end of the school year fastly approaching and needing to find books for their student's reading level, here are a few tools to get you started:
What is The Lexile® Framework for Reading?
According to lexile.com, Lexile® measures help you find reading materials at your child's unique reading level. With Lexile® measures, you can engage your child in learning by ensuring they comprehend their reading materials, as well as monitor their progress over time. Please note: A Lexile® measure is a measure of text complexity only. It does not address the subject matter or text quality, age-appropriateness of the content or a reader's interests. The Lexile® measure is one piece of information that you can use when selecting books.  *LEXILE® is a trademark of MetaMetrics, Inc.
How to find books in our library catalog if you know your level:
1. Go to berkeleylibrarysc.org and select catalog.
2. Then click the LEXILE SEARCH button.
3. Enter your Lexile® Range and click Search. Check out books or save, print, text, or email your list!
If you don't know your level:
Here is a Leveled Reading Map from Booksource.com for range levels by grade or as a comparison to another reading measurement. If you still want help, you can go to Lexile.com and use their "Find A Book" system. Just enter your grade, difficulty level and areas of interest, then find a new book to read. Once you know what book you want, then you can search that title in our catalog.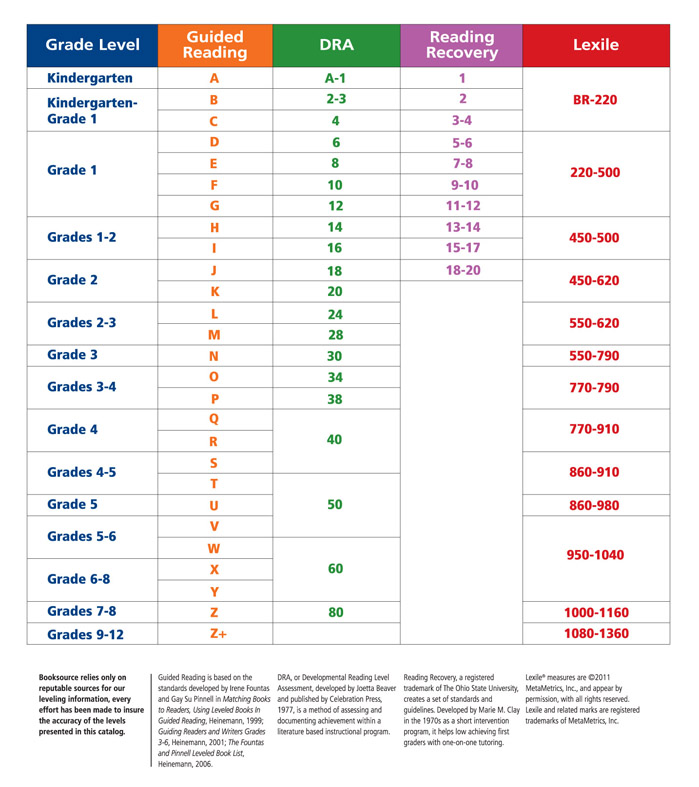 If you found a book but don't know the Lexile® Level:
If our catalog does not provide the Lexile® Level for a book you want to read, you can look up the book title on Lexile.com here or use their Analyze Text mode to get an estimate for the Lexile® Level.
If you are like me and can not always make it to the library. Here are some of the digital media you can access from your child's school-issued Chromebook, tablet, desktop computer and even mobile phones:
Jasmine Digital Library Check out eBooks and audiobooks instantly on your mobile device or e-reader. Choose from more than 10,000 titles, plus no late fees!
RBDigital for Kids and Teens Select from a wide selection of unabridged eBooks and audiobooks for electronic or mobile device.
TumbleBook Library Features an online collection of animated, talking picture books which teach young children the joys of reading in a format they will love.
Here is a quick link to all our digital media sources.
If you don't have a library card, we can help with that too! You can now register online for a card, 24/7, and get instant access to our digital media or place books on hold to pick up later from the library! Click here to get a card. 
I hope some of this information helps you and your young reader. If you have any other questions, stop by one of our 6 library branches or the mobile library. Our friendly staff are always happy to help and we have set up displays with books ready to check out for various Lexile® Levels, complete with a bookmark and reading chart resource for you to take home.
Good luck and happy reading!
https://berkeleylibrarysc.org/wp-content/uploads/2018/03/canstockphoto15080595.jpg
2000
3000
berklib
/wp-content/uploads/2013/04/logo-large2b-1030x282.png
berklib
2018-03-02 12:28:15
2018-03-02 12:58:51
Reading by 3rd, Books for Lexile Levels, and Using Your School-Issued Chromebooks for EBooks From the Library